Jared Leto rocks a blue tie-dyed shirt while out and about on Monday (June 16) in New York City.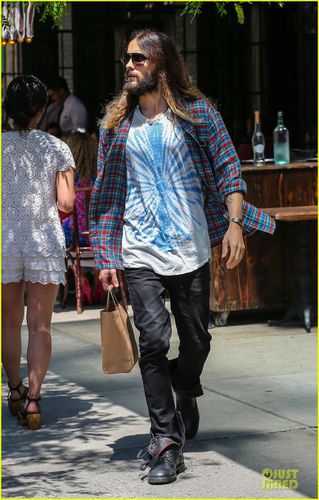 Last week, the 42-year-old entertainerflashed a thumbs up while stepping out of his car in Studio City.
It was recently announced that Jaredhas invested some money into the human resources automation companyZenefits, which has already raised $66.5 million in its second round of financing.
"[Jared] actually recognized this as something interesting from what he knew from starting his own businesses," Zenefits CEO Parker Conrad shared in a statement.
FYI: Jared is wearing Dolce&Gabbana sunglasses.


source : JustJared.com